The soft silkiness of a great alpaca yarn is irresistible. Alpaca can be as fine as Merino, but depending on how it was spun, it might behave more like silk. As Jacqueline Harp explains, alpaca fiber has elasticity but limited memory due to its structure. Where Merino has a tight crimp that creates springy bounce, fine alpaca is more likely to have a gentle wave. This creates more drape and less memory.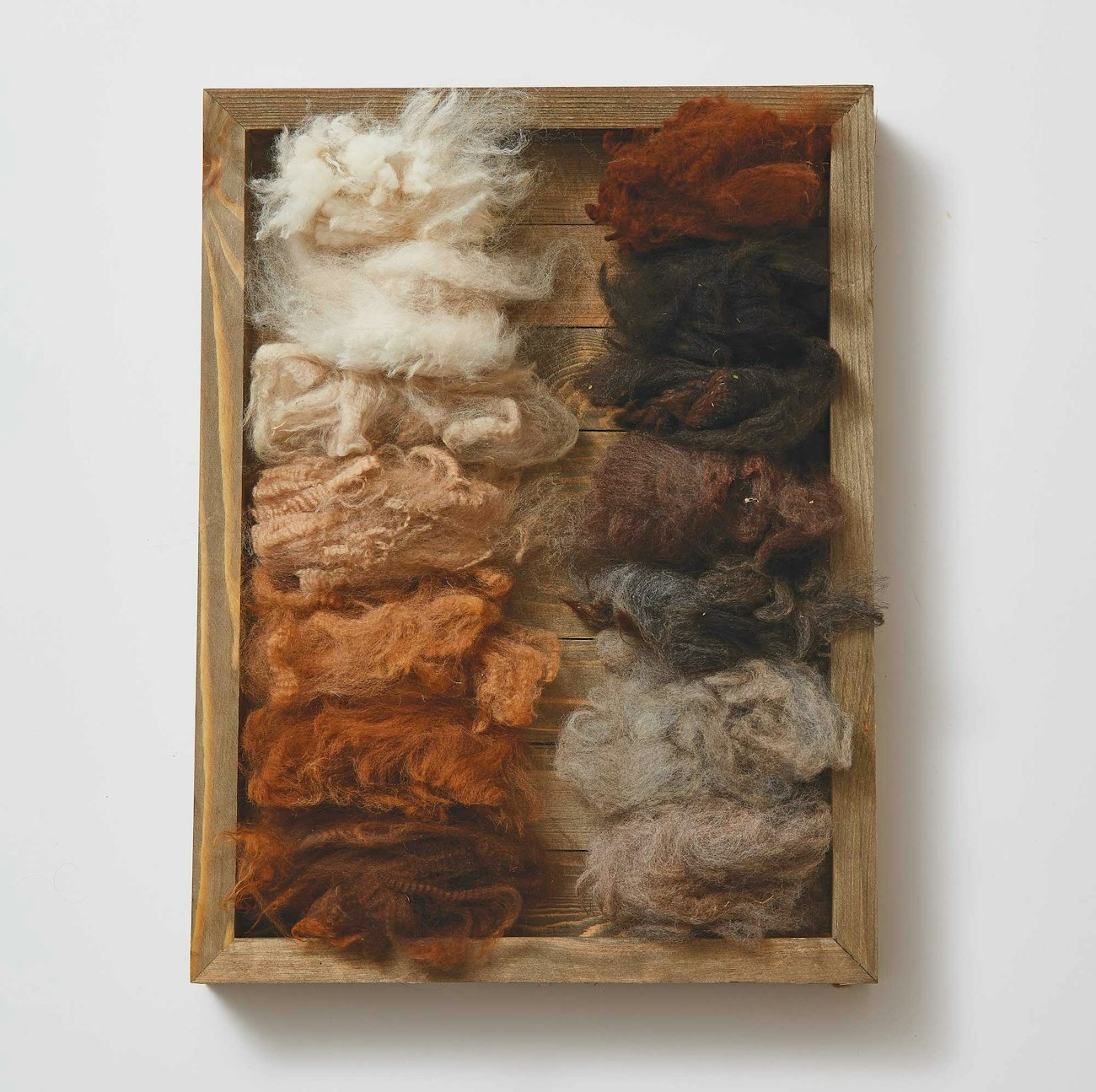 Alpaca comes in a fabulous range of natural colors. Can you see the gentle waves in the fleece? Photo by George Boe
This means that if I knit it into a loose stockinette stitch, it will be beautiful, but its drape will dominate. If I knit it into seed stitch, cables, or slipped-stitch patterns (such as the Timberlane Cowl), I can build structure into the fabric. But what if I want drape and memory?
Blends for Different Reasons and Seasons
Alpaca, like so many fibers, can be nudged toward different fabric effects when combined with other fibers. The first alpaca blend I fell hard for was a 50/50 blend of alpaca/silk, which shifted the fine alpaca fiber toward the drape and sheen of silk. This changes the dye effect and the surface reflectance—swoon! However, a 50/50 blend will still tend to have a bit more of a wooly feel and plumpness than a silk yarn.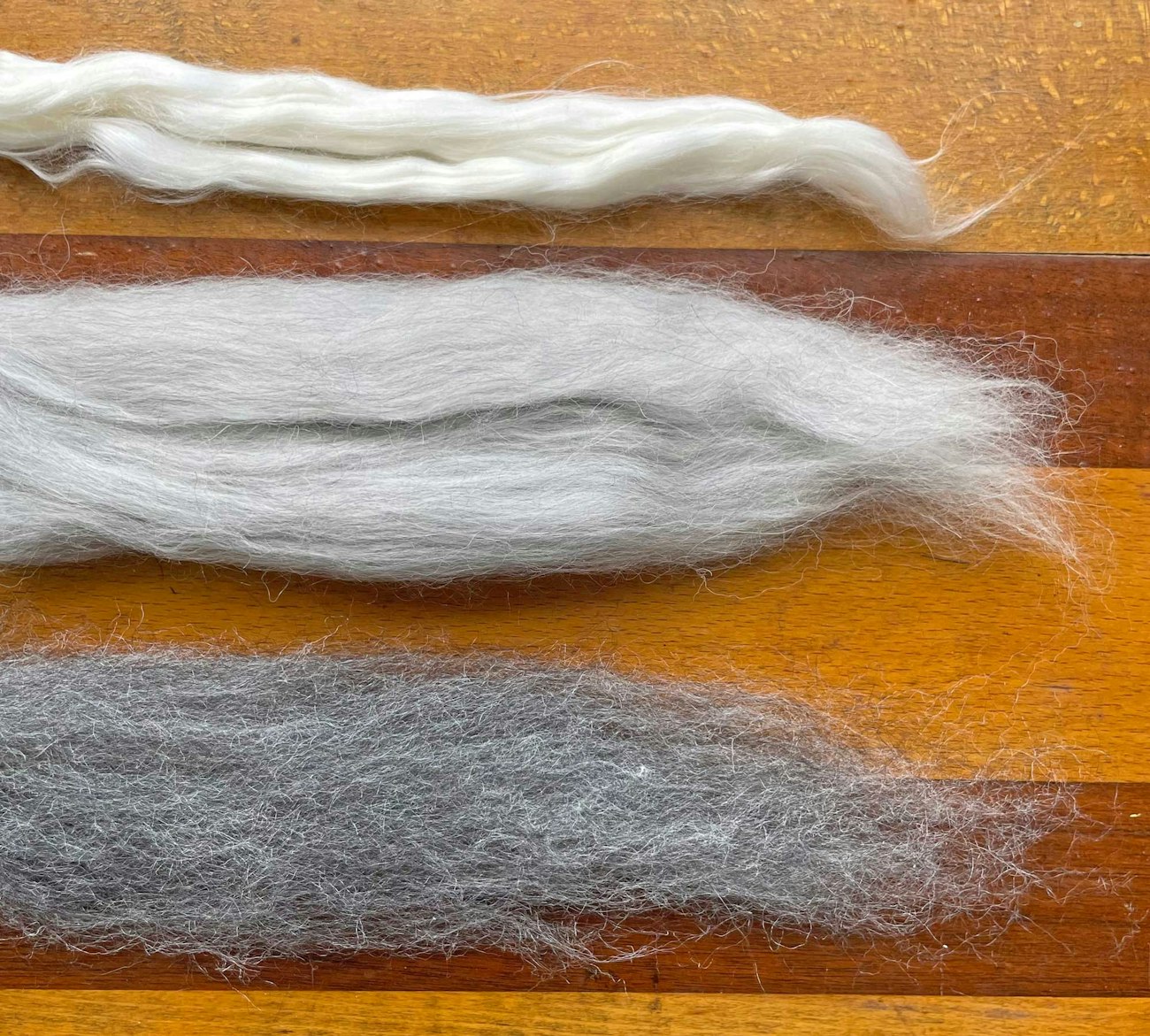 Unspun fibers can show the qualities of the alpaca/silk blend even more clearly than the spun and plied yarn (from top): Cultivated silk (Bombyx mori), alpaca/silk combed top (75/25), and comparatively "wooly" alpaca roving. Photo by Kate Larson
Alpaca/Merino blends will shift fine alpaca in the other direction—toward loft, elasticity, and matte finish. These are great for sweaters and socks and anything that needs to be lighter weight and hold its shape.
And there are many more alpaca blends. Manos del Uruguay has a fab alpaca/pima cotton blend that combines two soft fibers into a yarn that would be great for a divine warm-weather wrap. We are lucky to have so many natural fibers near to hand!
Metalico, a 50/50 blend of baby alpaca/silk by Blue Sky Fibers, is another luxurious option. Photo courtesy of Blue Sky Fibers
Kate Larson is the editor of Spin Off magazine, teaches handspinning and knitting around the US, and spends as many hours as life allows in the barn with her beloved flock of Border Leicesters.