The incredible warmth of alpaca makes it the perfect yarn for a cowl to keep out the winter breeze. The range of natural colors of alpaca fiber may surprise you: the Alpaca Owners Association, an American alpaca industry organization, recognizes 16 colors, and the textile company Michell Group lists 32 different shades!
You'll use only one of those colors per round in the Timberlane Cowl, a slipped-stitch pattern that nevertheless creates a bold, colorful design. The slipped stitches also create a double-thick fabric as the yarn is stranded behind. Alpaca is a relatively inelastic fiber, so be sure not to knit too tightly.
You could easily knit the cowl with just the grays, browns, and other shades of alpaca (top), but the graphic pattern offers lots of opportunities for color play (below). Make the pattern with fewer colors if you prefer.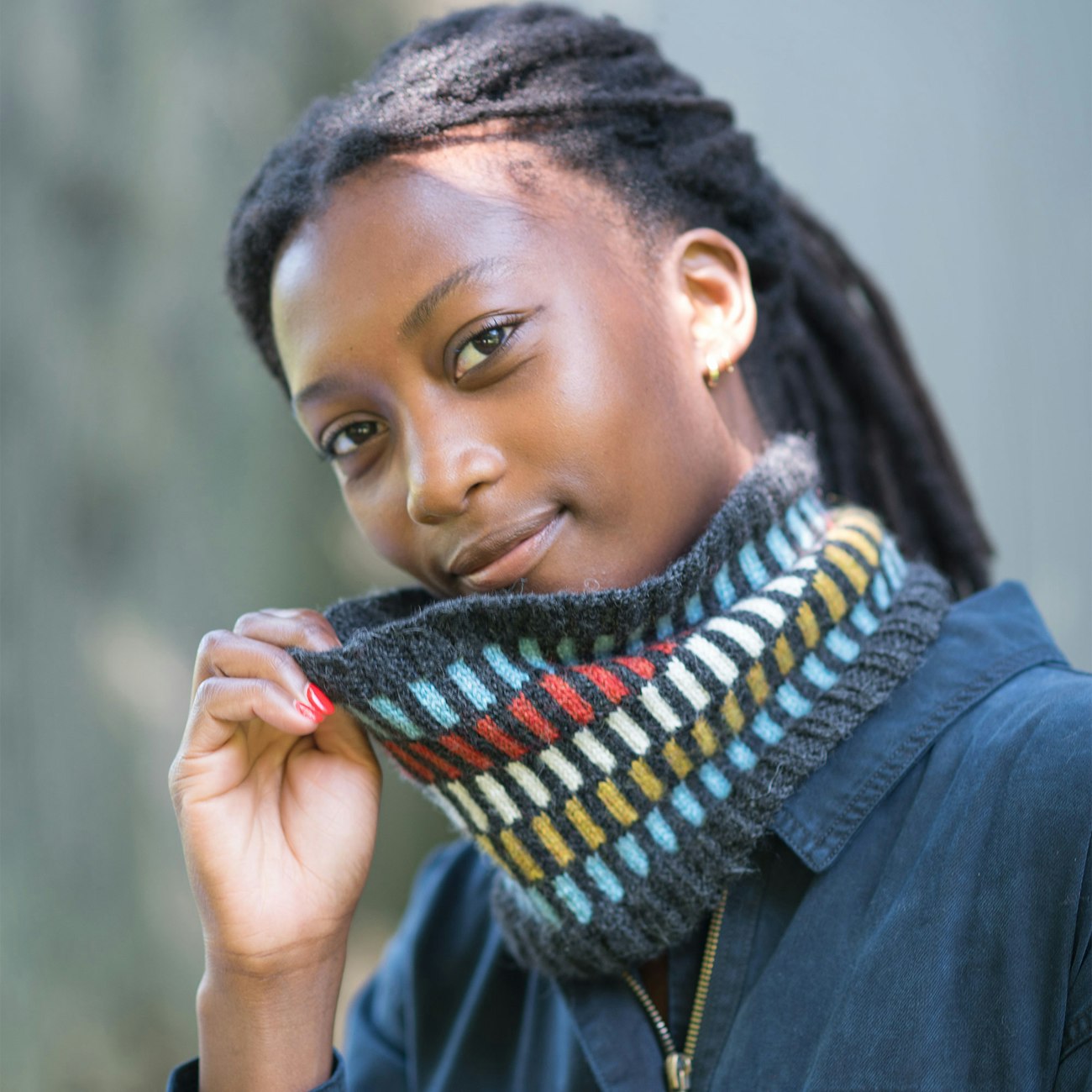 If your chosen yarn works up at a different gauge, or if you want a cowl long enough to wrap around your neck twice, this pattern is easy to modify by adding or subtracting stitches in multiples of 4. To make it taller or shorter, you can add or subtract 17-round repeats or add or subtract 2 rounds on each repeat.
MATERIALS AND PATTERN PDF
Yarn Blue Sky Fibers Baby Alpaca Sport Weight (100% baby alpaca, 110 yd/50 g; sportweight): 509 natural dark gray MC), 2 skeins; 800 cornflower (CC1), 807 dijon (CC2), 500 natural white (CC3), and 806 salsa (CC4) 1 skein each.