SPONSORED CONTENT
As cofounder and CEO of Jimmy Beans Wool, Laura Zander has traveled the world on the trail of knitting. On a trip to Peru to visit fair-trade fiber mills, she noticed something that made her take a second look: shelves of "remnant" fiber left over from the production of various yarns. These bunches of wool and alpaca were high-quality mill ends or leftovers, a substantial amount of luxurious fiber that was headed for disposal.
What the mill considered waste looked to Laura like an opportunity to divert fiber from the landfill, offer knitters a quality yarn, and create a new sustainable yarn line. Laura committed to purchasing these fibers, reprocessed and milled into new "upcycled" yarns, which have been released as Unity (a 100% wool yarn) and Harmony (a blend of wool and alpaca). The yarns' origins as remnant fiber mean that Jimmy Beans can offer them at an affordable price, both directly to consumers and through yarn shops.
Laura hopes that the environmentally conscious nature and accessible pricing will appeal to knitters and provide local yarn stores with a new source of sustainable income. With positive reviews coming in from yarn stores selected to pilot the new yarn lines, Jimmy Beans plans to add more offerings, including other fibers and washable wool produced through a more environmentally friendly alternative to the traditional superwash process.
By supporting local yarn stores, Jimmy Beans Wool saw an opportunity to be good citizens of the planet as well as the knitting community. Laura named the new line Yarn Citizen in honor of the goal.
Laura Zander, co-founder and co-owner of Jimmy Beans Wool, holds skeins of the company's new yarn. Photo courtesy of Jimmy Beans Wool
Becoming Jimmy Beans
Twenty-one years ago, Laura Zander decided she needed a change of pace, so she left behind the high-pressure world of software engineering in the San Francisco Bay Area to open a small yarn store and coffee shop in Truckee, California. With both knitting and online shopping taking off in the mid-2000s, it was a case of being in the right industry at the right time, helped along by Laura's business savvy. She named the company after her nickname, Jimmy, and the coffee beans.
Today, Jimmy Beans Wool is one of the largest yarn retailers in the United States. As they continue to grow, Laura's vision for the company is about more than selling yarn, it's strengthening the entire ecosystem that underlies the knitting industry.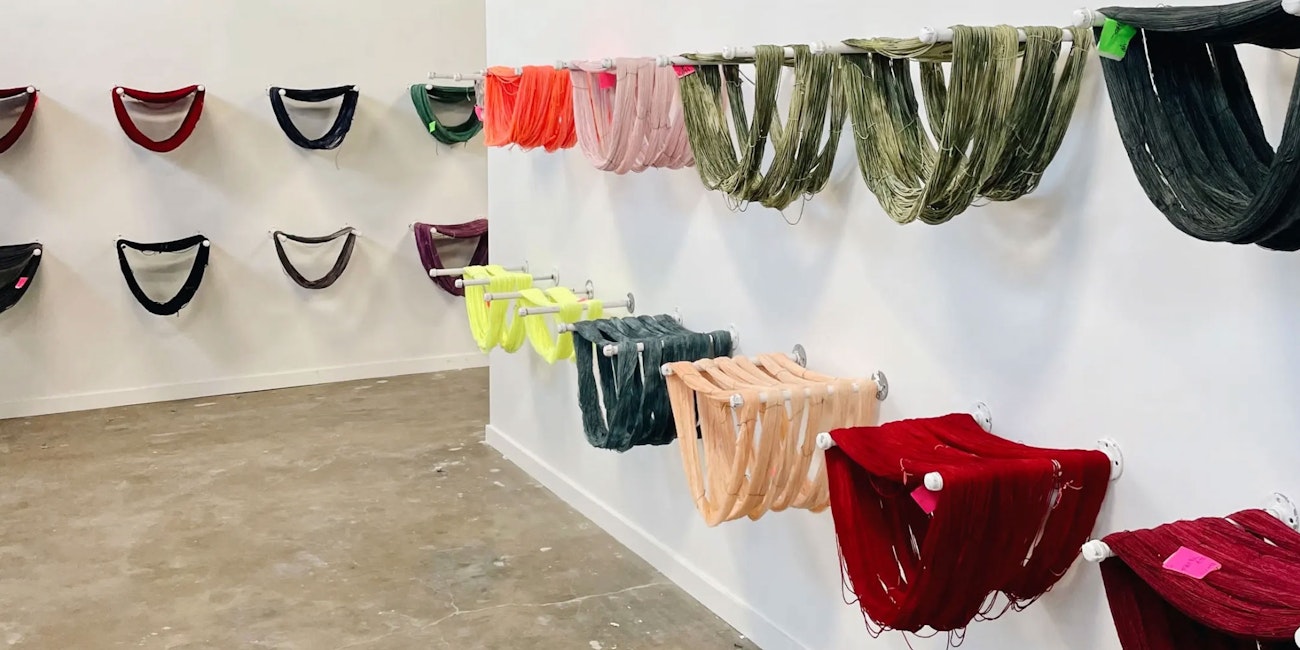 Hand-dyed yarns hang to dry in Madelinetosh's drying room in Fort Worth, Texas. Photo courtesy of Madelinetosh
Keeping Popular Yarn Companies Alive
Many yarn companies are small outfits, and when owners decide to retire or get out of the business, beloved yarns may cease to exist. While disappointing to knitters, this can be an even bigger blow to the local yarn stores who have relied on those yarns for a consistent base. After operating as a retailer for many years, Laura decided to embark on Jimmy Beans' next step: acquiring brands or distributing yarns from overseas to keep them alive and expand their reach. One example is Madelinetosh, also known as "MadTosh." Madelinetosh began as a small Etsy shop in 2006 and quickly rose in popularity with knitters who couldn't get enough of the hand-dyed colorways. When the company considered closing its doors, Jimmy Beans stepped in and bought the brand in 2019. MadTosh remains the largest hand-dyed yarn line in the United States and continues to operate out of its original headquarters in Texas as part of the Jimmy Beans family. The same year, Della Quimby passed the torch on her della Q knitting accessories to Laura and Jimmy Beans Wool, who have continued and expanded the line of thoughtfully designed bags, organizers, and tools.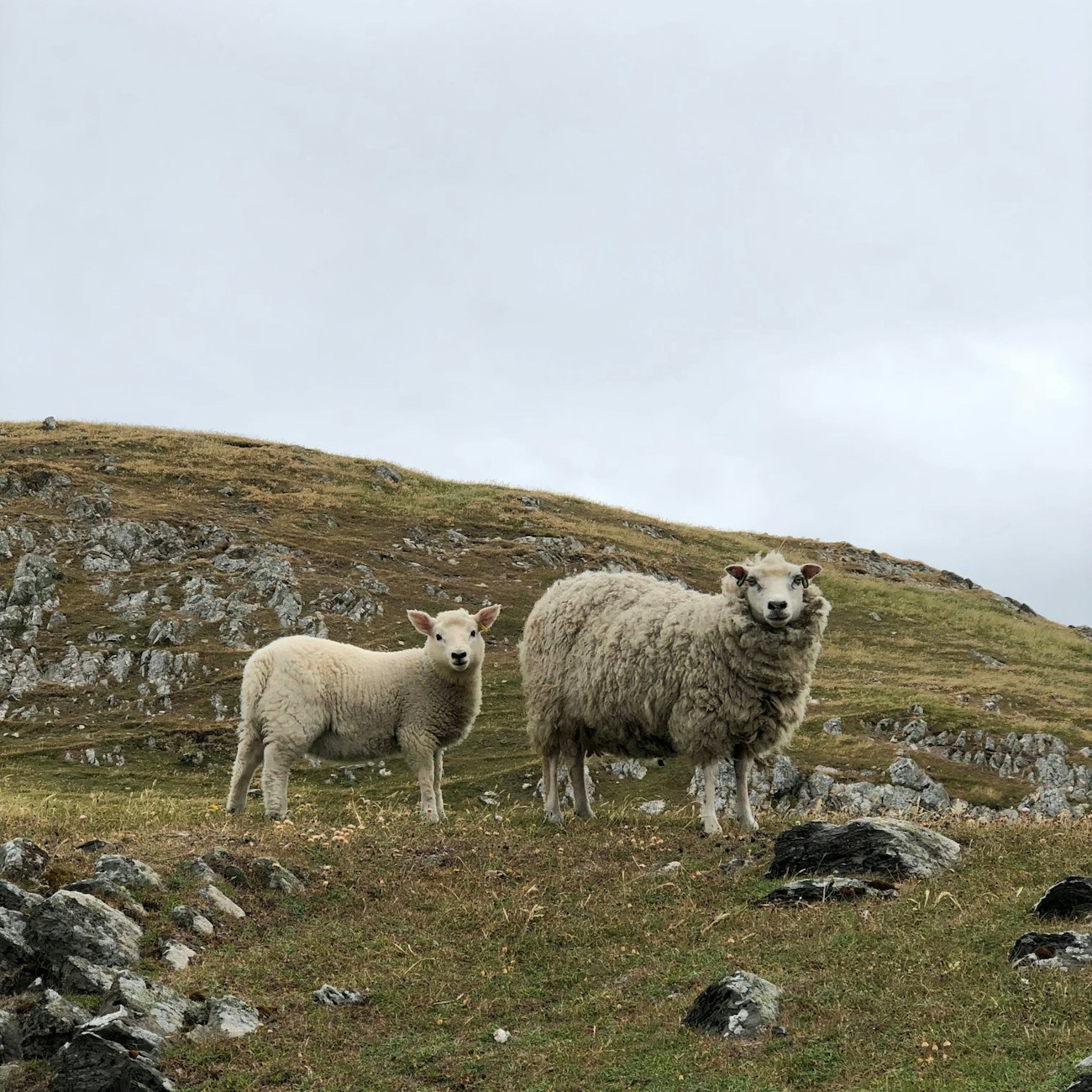 Two sheep in the Shetland Isles, where a rich tradition of fine wool and knitting continues in Jamieson's yarns. Photo courtesy of Simply Shetland
Working with an Entire Yarn Economy, from Sheep to Shop
Jamieson's of Shetland is a fifth-generation mill producing soft yet sturdy yarns that are a favorite for stranded colorwork and other techniques. Located on the main island of Shetland, an archipelago off the coast of Scotland, Jamieson's of Shetland uses only Shetland wool. These hardy but fine-fleeced sheep graze on heather and seaweed as well as grass, requiring little human intervention. The sheep provide income to local families, many of whom live on traditional small farms known as crofts. When the opportunity arose for Jimmy Beans to distribute Jamieson's throughout North America as Simply Shetland, Laura jumped at the chance.
By bringing Jamieson's of Shetland yarns to a wider audience in North America, Simply Shetland supports the Jamieson family business and the hundreds of farmers and crofters who provide its farm-to-needles wool yarn. Next summer, a group of local yarn store owners from the United States and Canada will travel with Jimmy Beans to Shetland, where they'll meet the sheep, tour the Jamieson's mill, and learn all about the yarn.
But beyond touring the scenic and historic Shetland yarn sites, Laura sees the trip as an opportunity to support the yarn stores across all of their sales. She has also planned classes on small business ownership and the opportunity to share best practices and learn from each other. "We believe that without local yarn shops, the entire knitting industry will suffer," says Laura. "So this is how we can participate and contribute to their success."
Laura sums up the mission succinctly. "We're all citizens of the yarn world," she says. "We just want to be good citizens."
---
Leslie Ordal is a genetic counselor and academic based in Toronto, Ontario. She can often be seen knitting with her own handspun yarn during department meetings and has recently begun to spin her own embroidery thread, preferably dyed with locally foraged plants.
SPONSORED CONTENT