Subscribe to The Long Thread Podcast:

Kristin Nicholas lives in an idyllic historic New England home at the end of a dirt road, the interior handpainted in whimsical, vivid motifs. In neighboring fields, her family's hundreds of sheep graze in historic pastures. "From the outside looking in, it looks like a very romantic life," she says. "But it is a ton of work. Most sane people wouldn't do it, as far as I'm concerned."
Kristin has never had a hard time reconciling her creative and practical sides, and in fiber art, she found a home for both. When she met her husband, one of their first outings was to the sheep barns where he had just taken a class in animal science. They put their passions for animals and textiles into practice right away when they bought their first four Romney sheep. Her mother says of the purchase, "Some people get an engagement ring. Kristin gets four sheep."
As the creative director for Classic Elite Yarns, she designed knitwear, developed yarn lines and pattern collections, and helped transform the company from a small weaving-yarn distributor to a major yarn company. In her role, she selected and predicted which yarns would be most appealing to consumers and successful for yarn stores. Her own style, though, is absolutely distinctive. With bright colors and global textile inspirations, her bold designs have a folk art quality.
Through her decades in the yarn industry and as a professional artist, Kristin's work has always drawn on her love of fiber and her showplace farm. Although their flock has grown from 4 to 400, Kristin is unsentimental about the need for the farming operation to turn a profit. "I'm a super practical person," she says. "I have this whole artistic vision floating around in my head, but things have got to make sense financially for me." This means that although she has been a spinner and knitter for decades, she does not mill the wool from her sheep into yarn. With a realistic eye on the high costs and low income from wool, she and her husband have decided to focus their efforts on raising lamb. A local yarn company, Bloom Woolen Yarns, arranges to purchase the wool clip instead.
These days, Kristin's main creative outlet is her line of handpainted ceramics. She sells her pottery as well as grassfed lamb at the weekly farmer's market in Amherst, Massachusetts. She shares dispatches from her farm on her Substack newsletter.
This episode is brought to you by: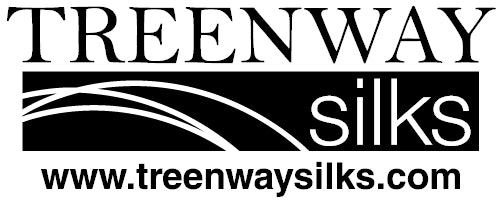 Treenway Silks is where weavers, spinners, knitters and stitchers find the silk they love. Select from the largest variety of silk spinning fibers, silk yarn, and silk threads & ribbons at TreenwaySilks.com. You'll discover a rainbow of colors, thoughtfully hand-dyed in Colorado. Love natural? Treenway's array of wild silks provide choices beyond white.
If you love silk, you'll love Treenway Silks, where superior quality and customer service are guaranteed.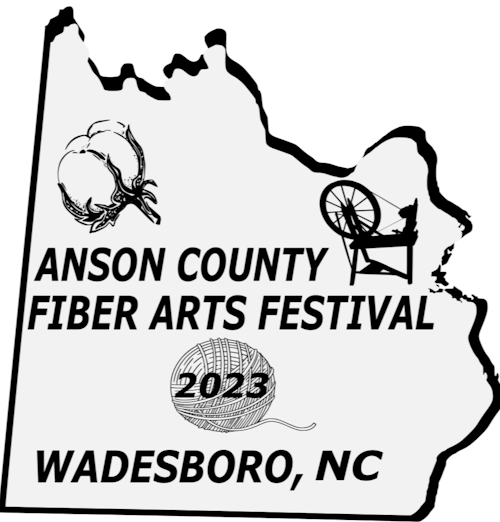 The Anson County Fiber Arts Festival is the place to discover the wonderful world of cotton and hemp fibers, and so much more! You'll find fibers from animal and plant, plus a vendor hall, workshops, used equipment sale, a engaging fiber shed, and activities for the entire family. Plus, the town's historical society will take you on a journey of the town's deep roots as a textile town. Join them September 22-23 at their inaugural event in historic, uptown Wadesboro, North Carolina. For more information, visit ansoncountyfiberartsfestival.com or follow them on Facebook.
Links:
"Wool Production from Small Flocks of Sheep"
"How Much Is That Knitter in the Window?"
Spin Off Summer 1983 (available free to Spin Off subscribers; see our help center for directions to access)
Kristin Nicholas's website
PDF Patterns
Kristin's Substack newsletter
Kristin's colorful house
The farm and lamb business can be found at Leyden Glen Farm.
Bloom Woolen Yarns