New Zealand is famous among wool enthusiasts for its millions of sheep, but the nation's traditions and textiles are richer and more complex than that. Traditional Māori storytellers have expressed themselves in carving and weaving, but Elizabeth Nihoniho turns to yarn and needles to celebrate the world around her. "Knitting is our expression of storytelling," she says. "I love knitting and creating designs that tell the story of the utter beauty of creation."
Elizabeth Nihoniho draws inspiration from her home in beautiful Te Wai Pounamu, Aotearoa (South Island, New Zealand) and Māori storytelling traditions to create irresistible knitwear.
Although her knitwear designs are beautiful and wearable, her approach is driven by the experience of knitting. "Amikihia in te reo Māori is 'stories told in detail'. Isn't that what knitting is all about?" she says. "Not only the story of the yarn and how it got on the needles, but each stitch tells of what is happening in life and the reasons we knit. It's the conversations had and life processed through each knitted moment."
Long Thread Podcast host Anne Merrow hosted a YouTube Live conversation with Elizabeth and learn about her Hōtoke Shawl, which we've arranged to make available free for a limited time to Farm & Fiber Knits subscribers! Hōtoke, in te reo Māori (the Māori language), means wintertime, the season that the Northern Hemisphere is entering as New Zealand emerges.
The YouTube Live with Māori-inspired knitwear designer Elizabeth Nihoniho of Amikihia Knits took place on Friday, September 29, at 2 pm MT/Saturday, September 30, at 7 am NZDT.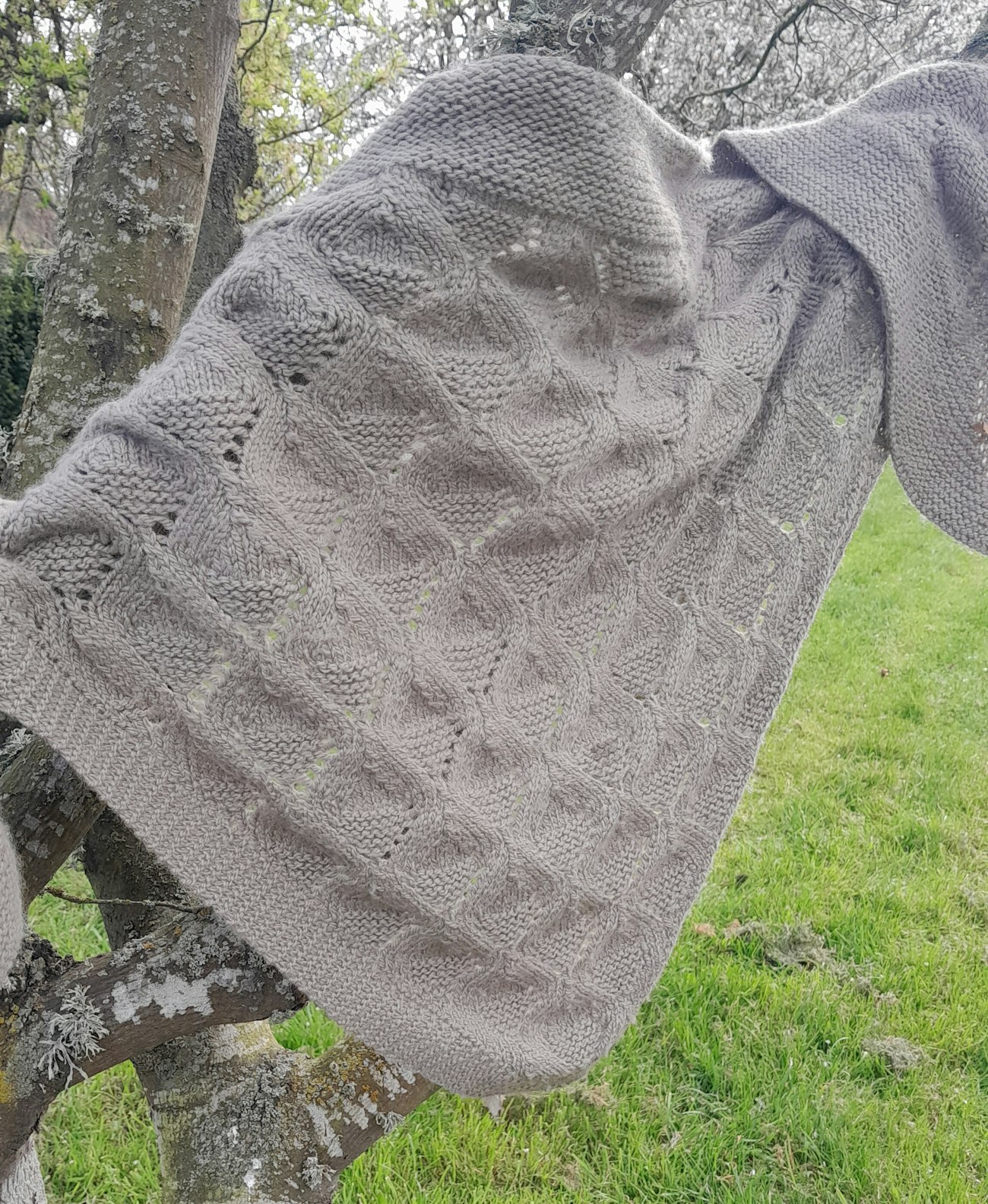 The Hōtoke Shawl celebrates winter, which New Zealand is emerging from as the Northern Hemisphere enters it. Photo by Elizabeth Nihiniho