Sock yarns are one of my favorite yarn purchases: colorful bundles in the perfect put-up for one project from start to finish. I can't count the number of fiber festivals where I've walked away with a few colorful skeins from an indie dyer or a local farm. Looking through my stash or sock drawer takes me back to that booth, that barn, that day. And although there's no rule against turning one of those skeins into a little shawl (or buying a bunch and making a sweater), I love walking around in the colorful reminder of my very practical skills as a knitter.
The yardage in those skeins can vary, though, and some sock yarns are finer than others. The best sock patterns are flexible enough to adapt for foot size, gauge, and amount of yarn. The Pilaster Socks designed by Debbie O'Neill offer 3 diameters to accommodate a range of feet, and the pattern begins at the toe, so you can knit the foot and ankle as long as you like (or until you run out of yarn).
These architecturally inspired unisex cable socks are balanced between wearable and fun to knit. Because sock yarn can be very colorful, Debbie chose an alternating cable pattern that would stand out against a simple background.
A pilaster is an ornamental element in classical architecture, an upright pillar a bit like a column. The columns of cables in the Pilaster Socks stand proud of the background with syncopated double crosses. The simple cuff design evokes the capital at the top of an architectural column.
—Anne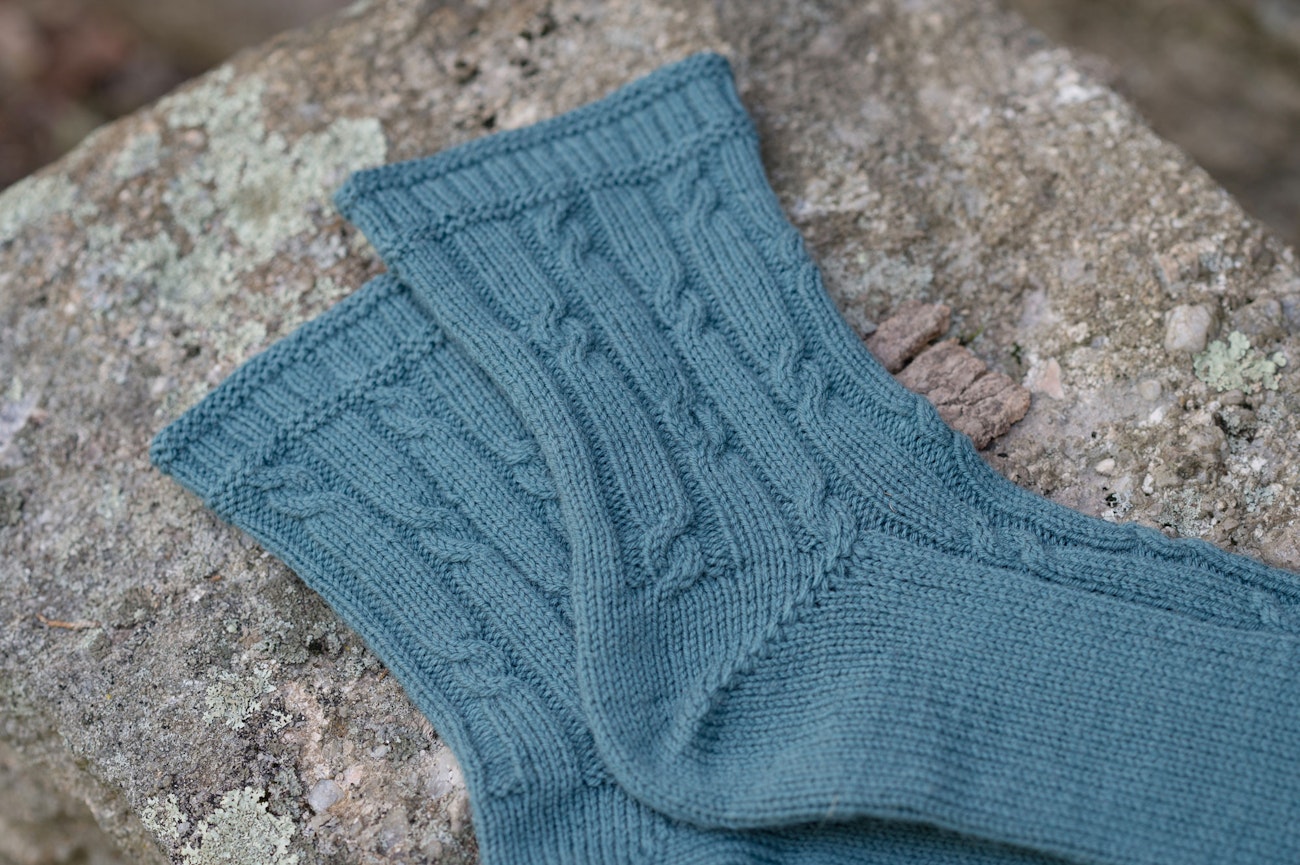 Photo by Gale Zucker
MATERIALS AND PATTERN PDF
Yarn Fingering-weight wool yarn, about 320 (350, 420) yd (293 [320, 384] m). Shown here: Quince & Co. Finch (100% American wool; 221yd [202m] / 50g; fingering weight): aleutian, 2 skeins.